SRP Federal Credit Union provides a quick and easy way for our members to conduct their banking needs. Our Virtual Teller ATMs have all the functionality of a traditional ATM with additional features such as the option to speak with a live teller. Simply tap the screen of one of our Virtual Teller ATMs, Monday through Friday from 7:00am to 7:00pm, and receive the same personable and friendly service the same as if you walked into one of our branches. The new Virtual Teller ATMs provide faster and more convenient service to improve our members' experience.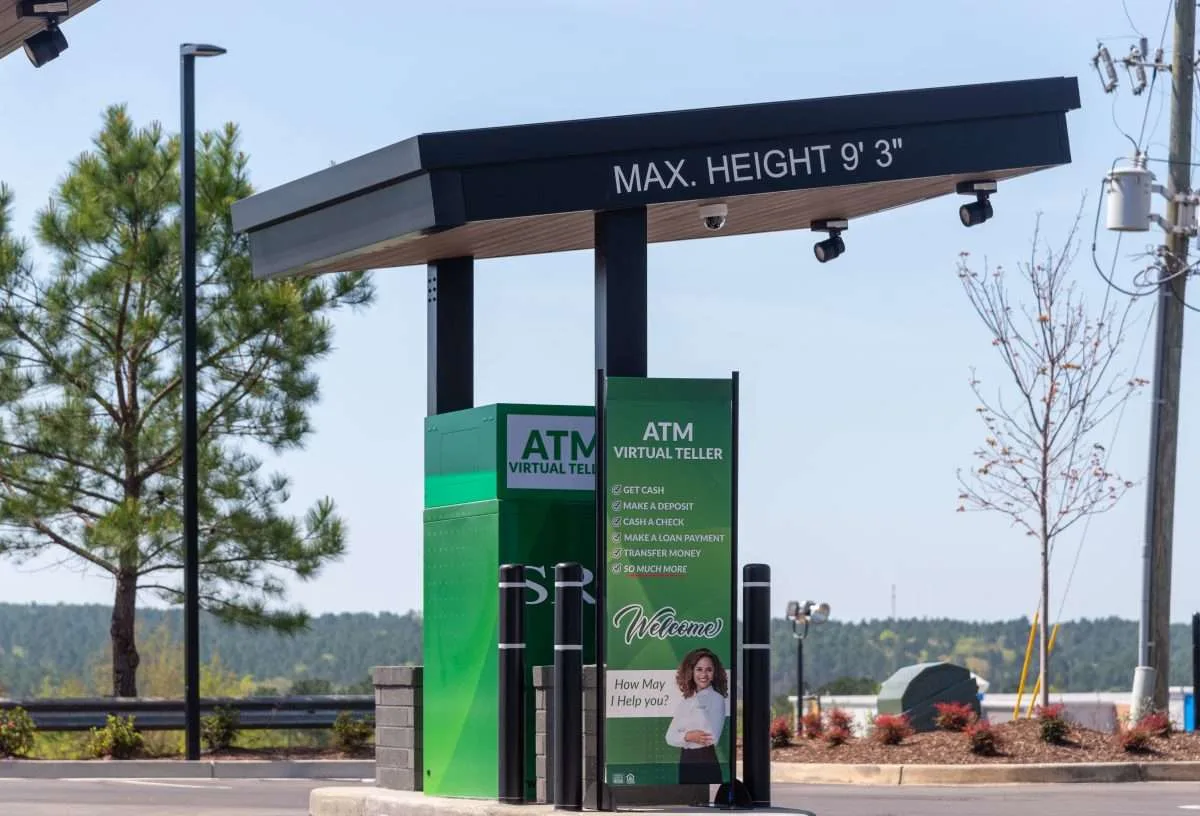 Need Help with our Virtual Teller ATMs?
Need help navigating our ATMs/Virtual Teller Machines? No worries! Check out these highlights of our ATMs/Virtual Teller Machines for a full view of how to use them. You can also view our ATM FAQs below for additional help with our ATMs/Virtual Teller Machines.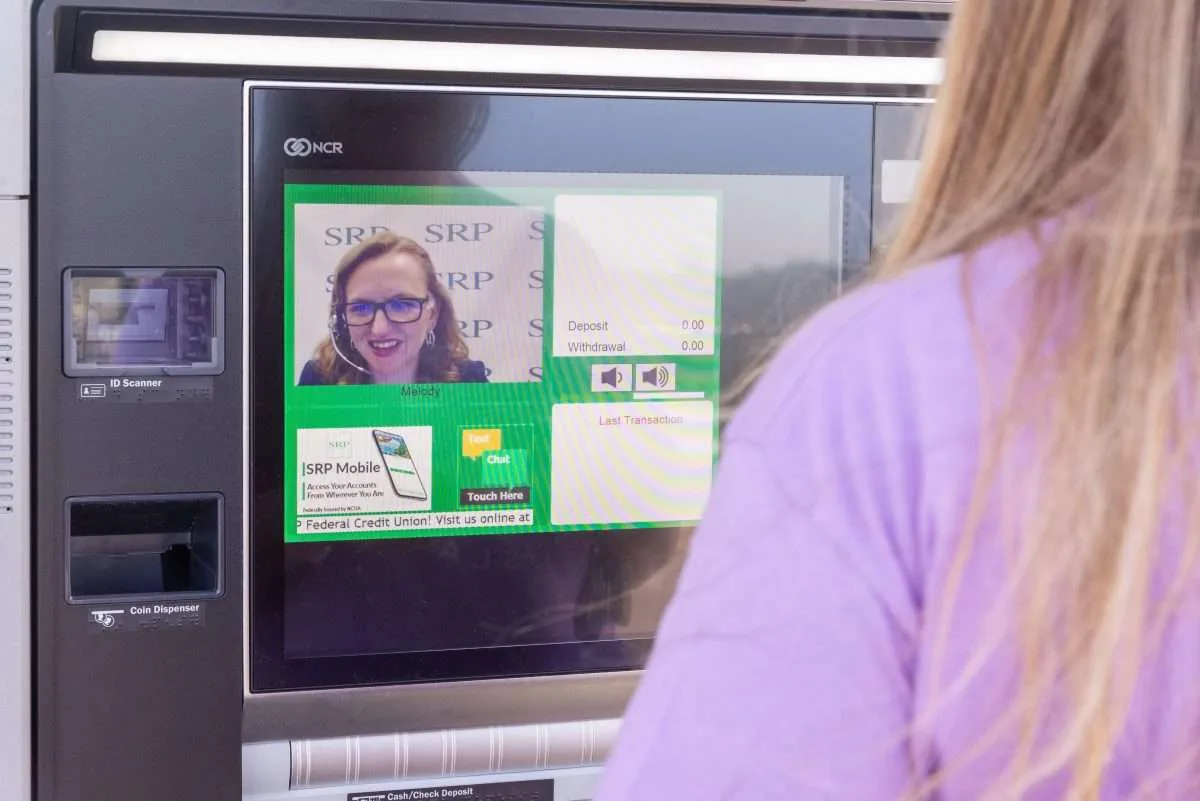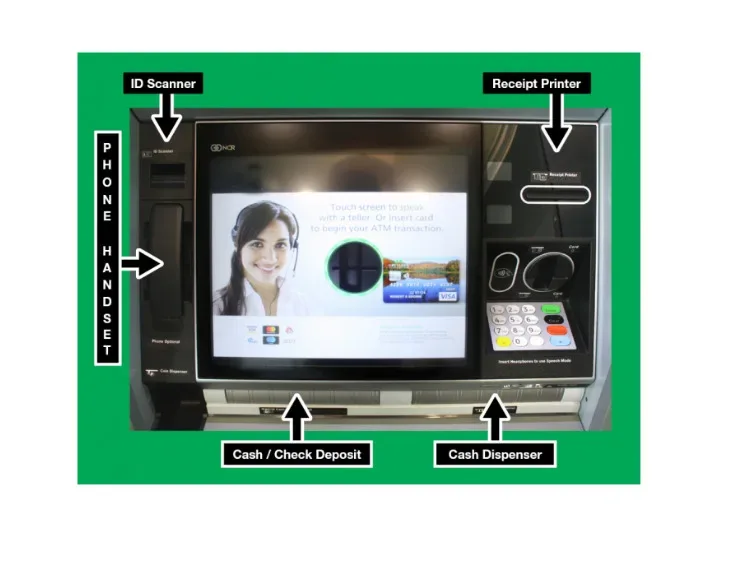 ATM Frequently Asked Questions
Where can I find a Virtual Teller ATM?
Most of our branch locations have ATMs and there are a handful of places throughout the CSRA that host standalone ATMs. For a list of all ATM locations, please, click here.
What can I do at the Virtual Teller ATM?
You can do just about anything a teller can do in the branch. This includes check and cash deposits, withdrawals, transfers, loan payments, credit card payments, and check cashing down to the penny. You may also still be able to use the machine as a traditional ATM.
Do the Virtual Tellers work for SRP Federal Credit Union?
Yes! All of our Virtual Tellers are SRP employees and work in our Virtual Experience Center in our Administration building in North Augusta.
When are the Virtual Tellers available?
The Virtual Tellers are available to members from 7:00am - 7:00pm, Monday - Friday. After hours, the machines will function as an ATM only.
I just want to make a withdrawal with my ATM card, do I still use this machine?
You most certainly can. When you visit the machine, you will be able to touch the screen to talk with a Virtual Teller, OR you can just insert your card for a regular ATM transaction.
Will my transaction take longer than it does with a traditional teller line?
No, your transactions should take the same time, if not faster, when you use the Virtual Teller.
Will my deposit be processed the same as it would if I went inside a branch?
Yes, your deposit will be handled the same as it would if you went to the teller inside a branch.
Can I put coins into the machine?
No, the machine will not accept coins. However, it will dispense currency when cashing a check or making a teller withdrawal.
How does the Cash Check feature work?
Our new enhanced ATMs allow you to deposit a check and get cash back in one easy spot! Select "Cash Check" from the menu options and select the account you want to deposit your check. You will then be asked to deposit your check and decide how much cash you want to get back to the nearest $5.00. For example, if you cash a check for $123.52, you could receive up to $120.00 cash back, and the remaining $3.52 would be deposited into the selected account.
Can I select my cash back options?
Yes! You can select how you want to receive your cash in increments of $5.00, $20.00, or $100.00.
What accounts can I see at the ATM?
You will see the accounts tied to your debit card. If your debit card is issued off your membership, you will see all your accounts under your name, including loans! If your debit card is issued from an account where you are the joint owner, you will see your collaborative relationship with the primary member. If you want to see your direct reports, please use a card from your membership.
Do I still have to separate cash and check deposits?
No! You can deposit cash and checks together at one time when you select "Deposit" from the menu.
Can I still use the Virtual Teller?
Absolutely! When Virtual Tellers are available, you can tap the screen to speak with them. If you want the ATM, insert your debit card.
Fees and other restrictions may apply