SRP Membership Agreement
SRP Federal Credit Union has recently updated your Membership Agreement and associated account disclosures. A summary of these changes is provided below. Please review these changes carefully. These updated terms are effective as of November 1, 2022: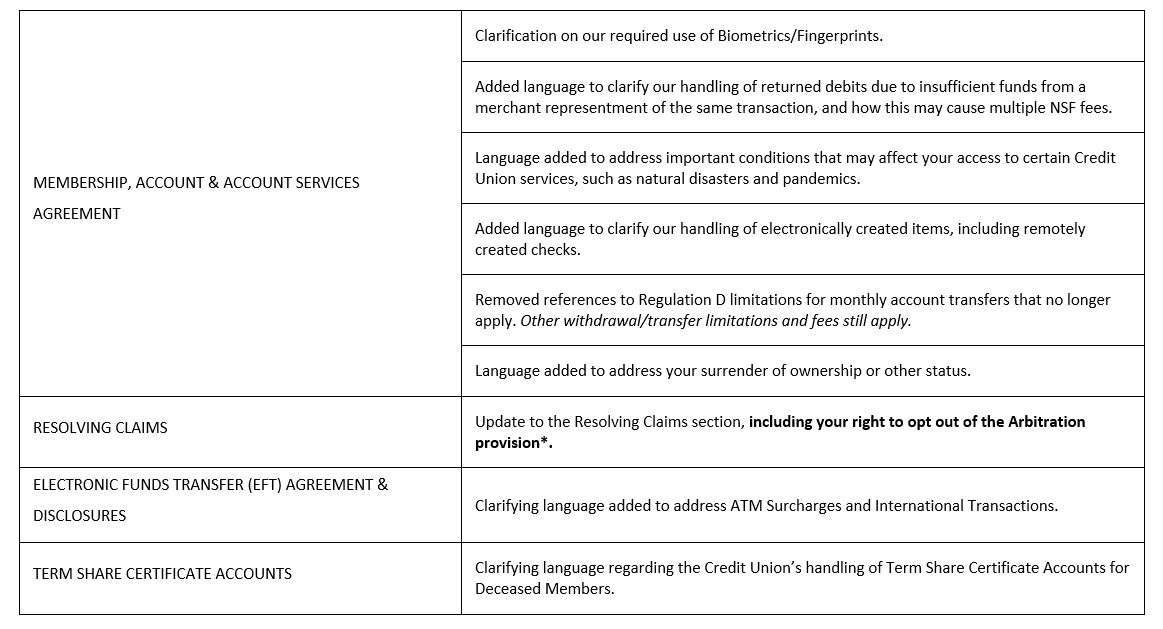 *The new Arbitration provision became effective on August 1, 2021. You will have until September 15, 2021 to exercise your right to opt out of this provision. If you do not opt out of this provision, the continued use of your Credit Union account and services will act as your consent to this proposed Arbitration Agreement.
For your convenience, we have created an Arbitration Rejection Notice for your use:
Arbitration Rejection Notice
This Arbitration Rejection Notice, or any intent to opt out, must be received by the Credit Union in writing at:
SRP Federal Credit Union
Attn: Deposit Services
P.O. Box 6730
North Augusta, SC 29861-6730
You may also bring the form to any branch location. Please call us at (803) 237-9829 if you have any questions.
Photo at top of page provided by Yvette Cordy (Waynesboro Park).