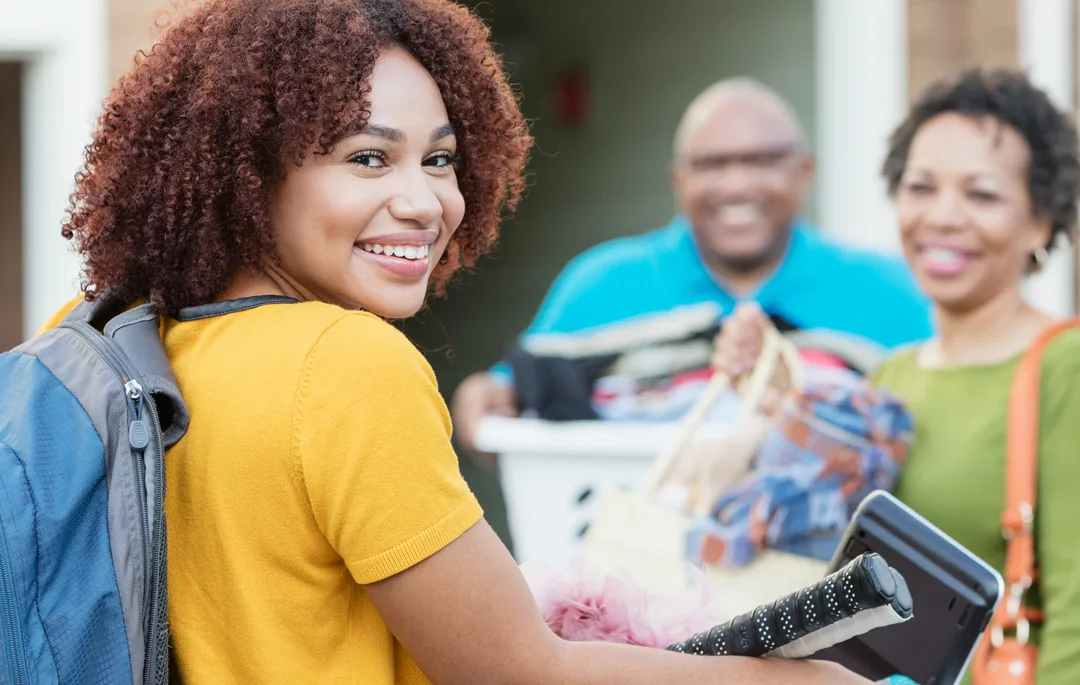 How to Save Up and Pay for College
Some people are surprised when they find out how huge the market for colleges and universities is. In the United States alone, people spend more than $576 billion on higher education each year. In fact, the colleges and universities industry is the 22nd largest market in the entire country!
This is an incredible testament to how much value people place on a college education. However, that can also make it stressful for some people when they worry about how they will pay for college.
The good news is that this is a common problem that a lot of people have worked on for many years and even decades. There is a lot of wisdom out there that can help you earn and save money for your future college expenses.
With the right tools and tips to help you, it will be much easier for you to prepare the savings that you need. So how can you get ready for your future college costs?
Read on to learn all about the top ways to save up and pay for college!
Appreciate The Power Of Cutting Expenses
When many people think about preparing for college expenses, they focus on earning more money. In many cases, this is a great strategy. However, it is also worth paying special attention to the power of cutting down on expenses.
The first thing to understand about reducing your expenditures is that it helps you save more money than increasing your income by an equal amount. This can sound counterintuitive at first, so how is this possible?
Every dollar that you earn will only add part of a dollar to your wealth. That is because a significant amount of all of the money you earn will go to taxes.
On the other hand, the money you have already earned has already had taxes removed from it. That means that every dollar you have that you keep is a full dollar more in your pocket.
In other words, a dollar saved is worth more than a dollar earned. That makes saving the money you have more efficient than earning more money. Combining lower expenses with a higher income can be exactly what you need to get ready for your college expenses.
Start Saving Up For College Soon
Before you go to college, it can seem like it is an eternity away. However, when you get down to only a few months until you attend college, you will realize how little time you have to add to your wealth.
If you only have a year to earn a certain amount of money for college, it can seem extremely difficult. However, earning that same amount of money over a few years can be trivially easy by comparison.
It can be valuable to find ways to earn extra money. However, starting earlier is sometimes the most powerful way to make use of your current opportunities for making money.
Learn About College Financial Aid Options
The more financial aid you can receive, the less you will need to figure out how to earn and save money for college. Many people don't bother to apply for scholarships and grants until they are about to go to college. However, you will maximize your chances of obtaining scholarships and grants if you start applying as soon as you enter high school.
One thing that many people don't realize about scholarships and grants is that there are a lot of smaller options available. Many people don't even apply for these smaller amounts because they are about to go to college and need something bigger.
However, if you start applying earlier, then you can find ways to win many smaller scholarships and grants. You can combine that money with the larger amounts you might also be able to receive. However, larger scholarships and grants are more competitive, so it is still important for you to get started as soon as possible to try to get the money you need for your education.
Look For Ways To Lower Your College Costs
You can also look for ways to decrease how much your education will cost. With the right college budget, you might be able to decrease how much money you need to save as well as the size of your college loans.
Many students rely on loans and scholarships to fund their college education, so they end up spending money without thinking too much about it. However, putting together an efficient budget can make it much easier to afford your education.
Find The Right Bank To Help You
As you start saving up for college, you will want to find the best credit union or bank to help you do so. Among other things, it can be helpful to find a credit union or bank that provides a reasonable amount of interest for the money that you keep in a savings account. You might also be able to speak with your credit union or bank about how to make a successful plan to earn money for college and keep your expenses down.
Know How To Save Up And Pay For College
Many people place incredible value on a college education and worry about how they will pay for college when the time comes. The tips in this article will help you save up more money and get ready for your future college expenses. With the right preparations, this can help you afford college as well as reduce your college loan amounts.
To learn more about how you can find the right credit union or bank in Augusta,GA, Aiken, SC or the surrounding areas to help you improve your financial health, reach out and get in touch with us here at any time!
This article is for informational purposes only. Membership Required. SRP is federally insured by NCUA.